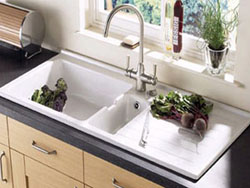 Ray's Leak Detection & Repair has been in business since 1992. We are celebrated by our customers because of our professional work ethic, and our commitment to completing all projects timely and affordably.
We specialize in industrial, commercial, and residential leak detection. At Ray's Leak Detection & Repair we do it all new construction, service, installation, maintenance and trouble shooting.
Our technicians are some of the industry's best. They are very knowledgeable and are dedicated to educating our customers. All of our specialist are reliable, professional and drug tested. You can be assured that when you do business with us your only getting the best.
Why Choose Us
Our proven in house management experience sets us leaps and bounds ahead of our competition. By analyzing project status, performing site management and providing expert testimony we work hard to make sure that your projects run smoothly and are cost effective.
Ray's Leak Detection & Repair is committed to providing dedicated, consistent, and comprehensive personal service. With us the difference is our passion to shamelessly complete each project. It is this passion which our entire staff subscribes to that makes Ray's Leak Detection & Repair your contractor of choice.