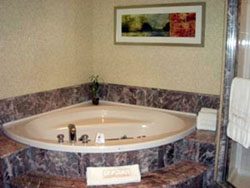 Ray's Leak Detection & Repair is a full service leak detection and repair contractor. We maintain extremely competitive pricing, without compromising quality. We strive to provide the highest level of service, and client satisfaction by setting realistic expectations, and exceeding those expectations.
Regardless the size of your project Ray's Leak Detection & Repair is committed to providing service unparalleled. We take pride in providing quality workmanship and outstanding customer service. Our integrity sets us apart from our competition. By accurately estimating budgets and timelines for project completion, Ray's Leak Detection & Repair has earned the respect and returning business of our clients.
Our experience working with clients that have diverse needs put us on a platform to allowing us to host of different projects like industrial, commercial and residential projects. At Ray's Leak Detection & Repair we are passionate about providing quality work, accurate timelines, and affordable pricing. We are committed to getting your project done seamlessly.
Brands